CJcats Creations...for the cats and the cat lovers in your life!
Aprons...with "CATITUDE" add color and fun to your kitchen and outdoor grilling attire.
These comfortable double-lined aprons add a bit of colorful whimsy to your cooking. Beginning at the Collar, a 27 inch double-lined broad strap reinforced-sewn into the Front at its 12 inch wide neckline, it is readily evident that these aprons are of the highest quality. The Front then flows 35 inches in length and 29 inches in width. The Front features two large pockets and two 36 inch long double-lined broad ties. The price of $15 US + S&H is a remarkable value.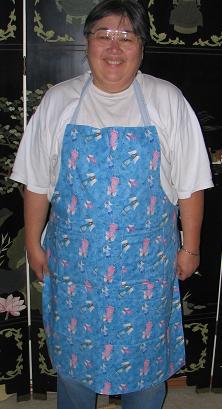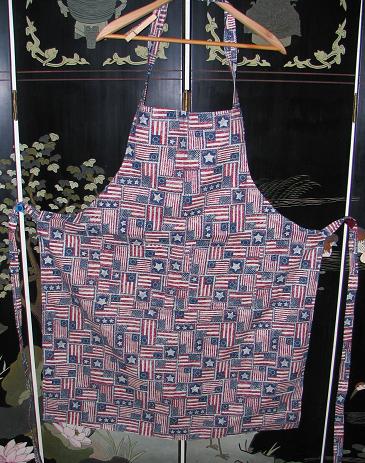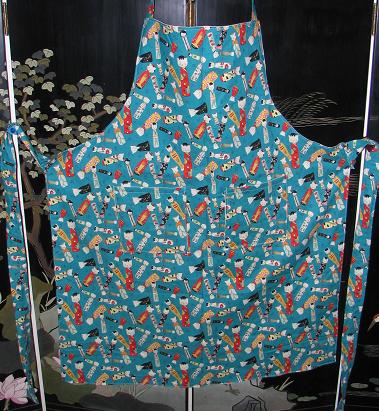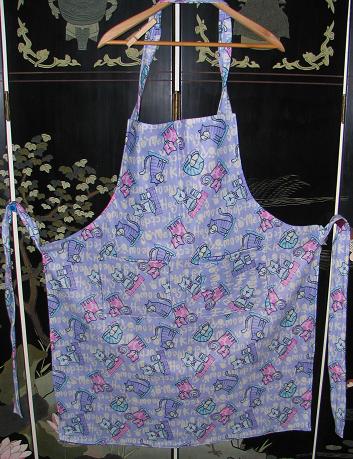 Here I am modeling one of my aprons and the three pictured below are only a few of the many patterns available. Please email me when you want to discuss colors and patterns that interest you. Thanks, CJ